Siding
Times Siding, Central NJ's leading installer of vinyl siding and shakes.
For over the past 39+ years, as a honest and trustworthy siding contractor, Dean Carman, the owner of  Times Siding, has installed vinyl siding on thousands of homes in the Central NJ area.  Times Siding installs only the best siding from the country's highest ranked manufactures.  Certainteed, Royal, Crane and Alside are just a few of the companies that Times Siding has a long term, valued relationships with.
When choosing a siding installer there are very few people that have the knowledge, contractor experience and personal integrity that  Dean Carman and Times Siding has.. He will personally take you from the budget stage of your siding project to the execution stage, while exceeding all of your expectations.
Let Times Siding and all of their qualified craftsmen show you why they have been Central NJ's leading home improvement and remolding contractor.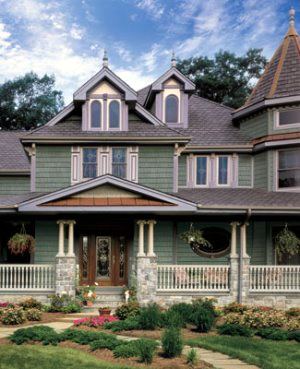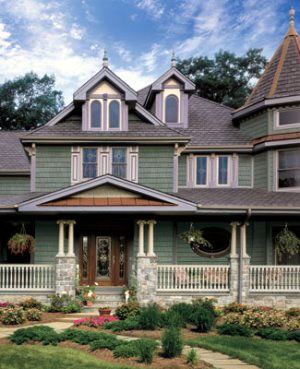 CertainTeed Cedar Impressions
Molded from real cedar shingles, Cedar Impressions offers the most natural looking cedar shingle sidings available without the heavy maintenance of wood.  Available in Rough-Split Shakes, Straight Edge Rough-Split Shakes, Perfection and Half-Round.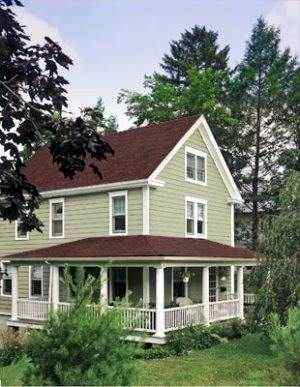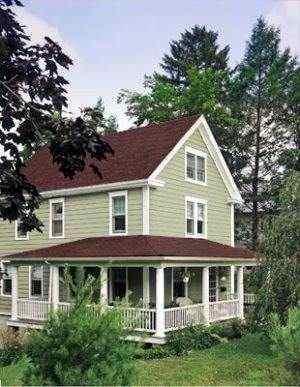 CertainTeed CedarBoards
Insulated Siding provides the thermal benefit and added strength of rigid foam insulation with the easy maintenance of vinyl.  CedarBoards thermal envelope protects against heat and cold, blocking wind and weather.  Other features include: 4 styles in clapboard and dutchlap, thick 1-¼" rigid foam backing increases R-value up to 22%, helps block sound.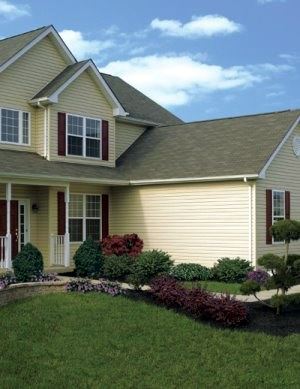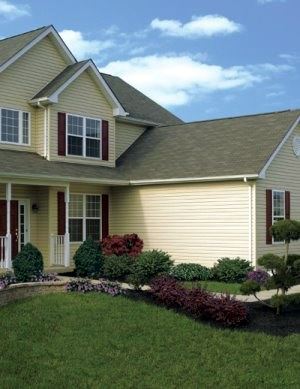 CertainTeed Monogram 46L
Longer length reduces seams up to 47% and offers many other value-added features: 2 Classic Styles, Rough Cedar Clapboard or Rough Cedar Dutchlap; .046″ heavy-duty thickness; low-gloss, rough cedar finish molded from real cedar boards, tested to withstand wind load pressures up to 180 mph.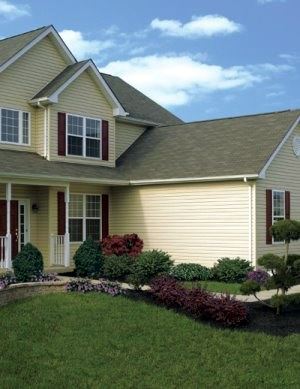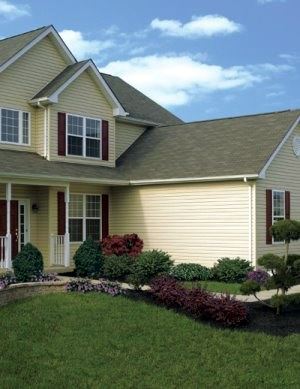 CertainTeed Restoration Smooth
Traditional clapboard profiles and a great-looking smooth finish.  Restoration Smooth finish replicates sanded-sealed and painted wood.  The StormRoll Hem is a rolled-over .088″ thick for wind resistance. Restoration Smooth is approved for historic restoration by many preservation commissions across North America.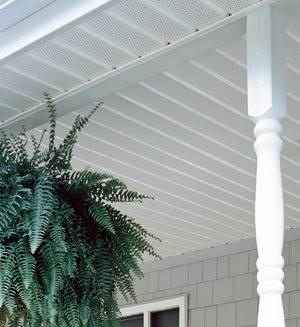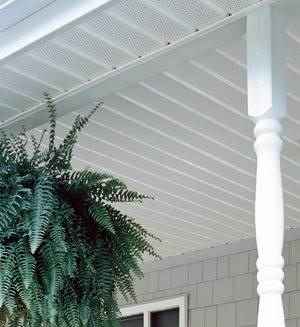 CertainTeed Soffit & Vertical Siding
Designed to provide a beautiful finishing touch for porch ceilings and soffit areas, or add a distinctive touch with vertical siding applications.  Available in solid, fully vented and center vented in a variety of thicknesses.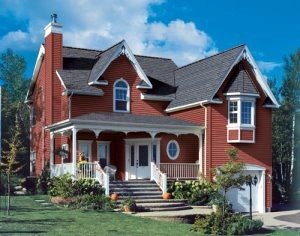 Royal ColorScapes
Rich, dark, color-fast shades that provides industry leading UV resistance as well as unsurpassed protection against fading and discoloring.  Delivers excellent impact resistance under the harshest weather conditions.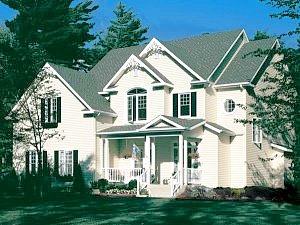 Royal Woodland 25
Highly durable vinyl siding that exceeds industry impact standards while providing a lifetime of performance; virtually maintenance-free.  3/4" projection for increased shadow lines which enhances the architectural appeal of your home.  25' lengths give you a seamless appearance over standard siding lengths.  Rich beautiful low-gloss cedar wood-grain finish.