Doors
Times Siding is Central New Jersey's leading installer of premium door systems, including patio and entrance doors.
Incorporating a large variety of manufactures such as Andersen, Therma-tru, Provia and many more allows Times Siding to give you the freedom of choice and self expression.  The doors we offer for installation are made of steel, Fiberglass or wood with several hundred styles to enhance the beauty of your home.  The Andersen collection of patio and French doors offer a large assortment of hardware and the most advanced energy efficiency available.  Pick from a charming selection of glass styles and patterns.  Our door systems can increase the energy efficiency of your current door unit  while adding warmth and value to your home.  The doors that Times Siding will install for you will be durable, secure and weatherproof for years to come.
For a free in home consultation and estimate, contact the contractor who cares more than the others and is superior in quality and character: Times Siding.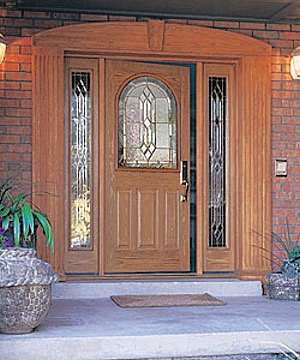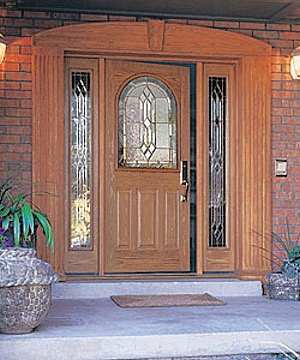 Therma-Tru Entry Door systems are the brand that most builders and re-modelers prefer.  Every line of doors we offer comes with a package of performance that is unrivaled in the industry.  With a front door by Therma-Tru, not only will you see an increase in comfort, energy efficiency and performance, you will also see an increase in curb appeal.  In fact, you can increase the perceived value of your home just by adding a Therma-Tru entry door system.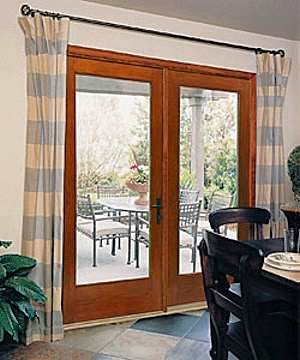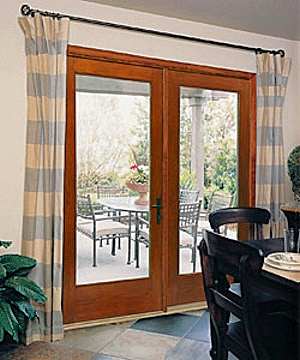 Therma-Tru Patio Door systems offer the same quality, beauty and durability found in our entry doors above.  All Therma-Tru hinged, French and sliding patio door systems are backed by full-system limited warranties.